Copycat Carrabba's Herb Oil for Dipping Bread
The herb blend of basil, parsley, and rosemary are what make this bread dipping sauce recipe a close copycat to Carrabba's version.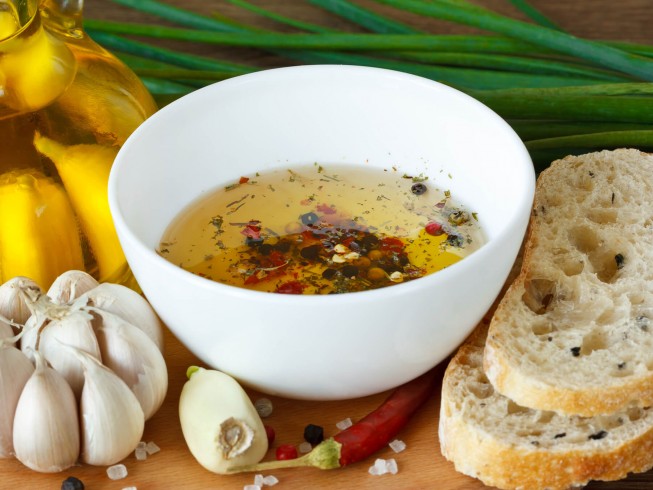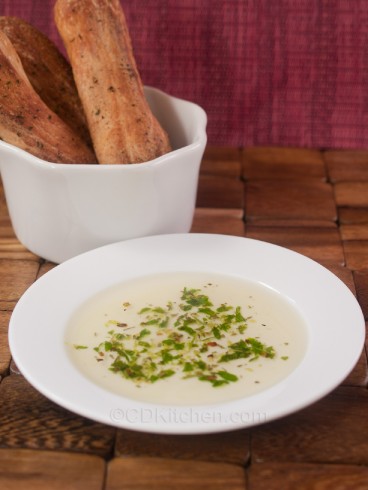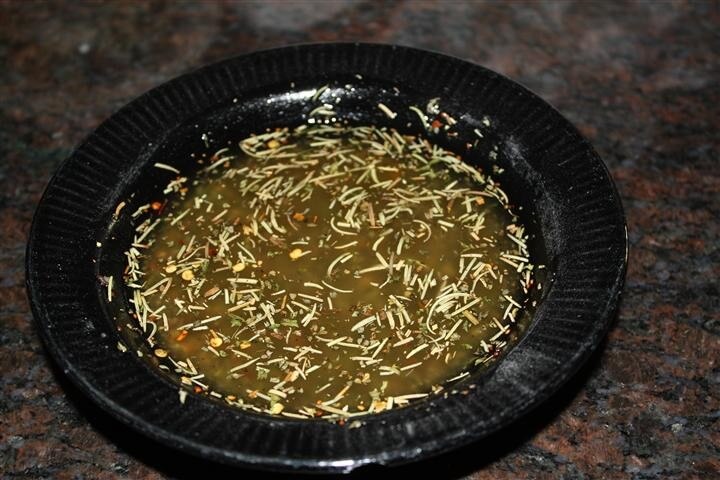 serves/makes:
ready in:
  under 30 minutes
47
reviews
6 comments
reviews6 comments
ingredients
1 teaspoon crushed red pepper
1 teaspoon ground black pepper
1 teaspoon dried oregano
1 teaspoon dried rosemary
1 teaspoon dried basil
1 teaspoon dried parsley
1 teaspoon granulated garlic
1 teaspoon minced fresh garlic
1 teaspoon kosher salt
1/4 cup extra virgin olive oil (or as needed)
directions
Mix together the all the ingredients except olive oil. Place them in a shallow plate or bowl. Pour the olive oil over the spices, adding more as needed.
Use the herb oil for dipping chunks of bread or bread sticks.
nutrition data for carrabba's herb oil for dipping bread
127 calories
,
14 grams fat
,
2 grams carbohydrates
,
0 grams protein
per serving
. This recipe is low in carbs.
Show full nutritional data (including Weight Watcher's Points ®, cholesterol, sodium, vitamins, and diabetic exchanges)

. This recipe is low in carbs.
reviews & comments for carrabba's herb oil for dipping bread
Please note:
This is a copy cat recipe submitted to CDKitchen by a third-party. This recipe is not an original recipe unless specifically stated and is considered only to be an acceptable "clone" to the original for the home cook to attempt to duplicate. Please also note that many nationwide restaurant chains vary their menus and ingredients by region so the version provided may not be similar to what you may have tried before. All trademarks referenced are property of their respective owners.
Looks like you have javascript disabled. Please enable it and refresh the page to add a review.